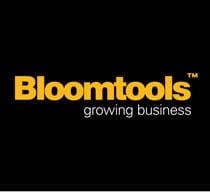 About TheWebListing.com - your local business directory
We have felt the frustration of not finding the business you are looking for, so we built our very own local business directory to enable you to find the best business for your needs.
Also, for businesses they are looking for quality links to drive traffic back to their websites (we can all do with more traffic) and to assist them with their SEO (good back links etc). Without needing to pay for their listing! Yes it is Free to list your business.
What makes us different than other online business directories? A number of things, including:
Search results are listed by category, relevance and location so users can always find precisely what they're looking for.
You can find TheWebListing.com on your smartphone (like iPhones, and Android phones and more). Helping our listers out more because if you cant find a business on a Mobile website (i.e. Thumb friendly) we know you'will leave.
Together these features add up to TheWebListing.com being an enjoyable and easier experience for you, and a winning FREE proposition for businesses.
This website was built by Bloomtools, Australia's leading Web Development company, with offices around Australia with the best products, guidance and advise to deliver the results you deserve in your business. This directory is a free guide for their clients, as well as local businesses in their area.